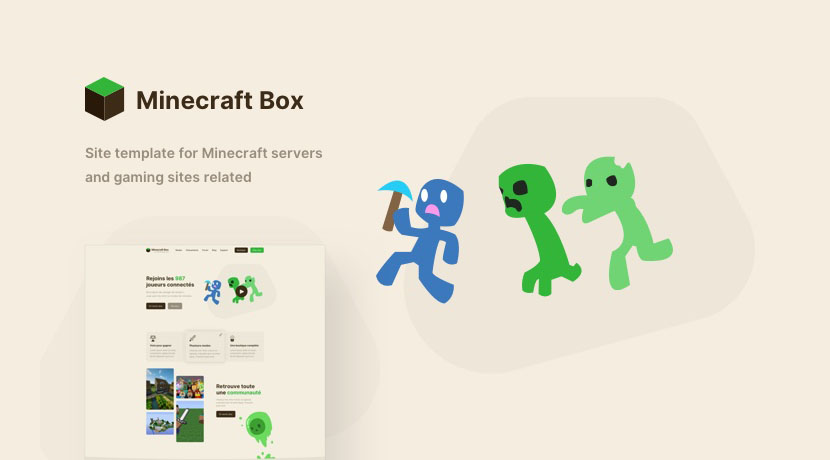 Minecraft Box is the most advanced HTML site template ever. It provides multiple components and pages that give you the ability to customize it for your needs. You can copy and past sections and blocks and mix it to create your own unique pages.
This theme includes the following pages:
Blog (list and article)
Error
FAQ
Forums (list and thread)
Homepage
Join
Leaderboard
Login
Game modes
Profile
Registration
Shop
Support
Wiki (plus a details page)
Easily customizable
To increase the developer experience, sources files are included.
SCSS are divided in multiple directories
You can set up your custom variables in a dedicated file to override the theme settings
All pages are fully responsived and were tested independently on every devices size
Local web-server available to speed up your developements
Build command to optimize the production files
UI Kit is included
This theme includes the UI Kit (value 14€). You do not need to buy it separately. It also includes vector files of all the characters illustrations.
Well documented
A clean documentation is included. It explains every directory purpose to help you understanding how it was made.
Do not miss the updates!
This theme will includes updates over time. Once you purchase it, you get unlimited updates for free.